A Little Bit Conflicted About SickLit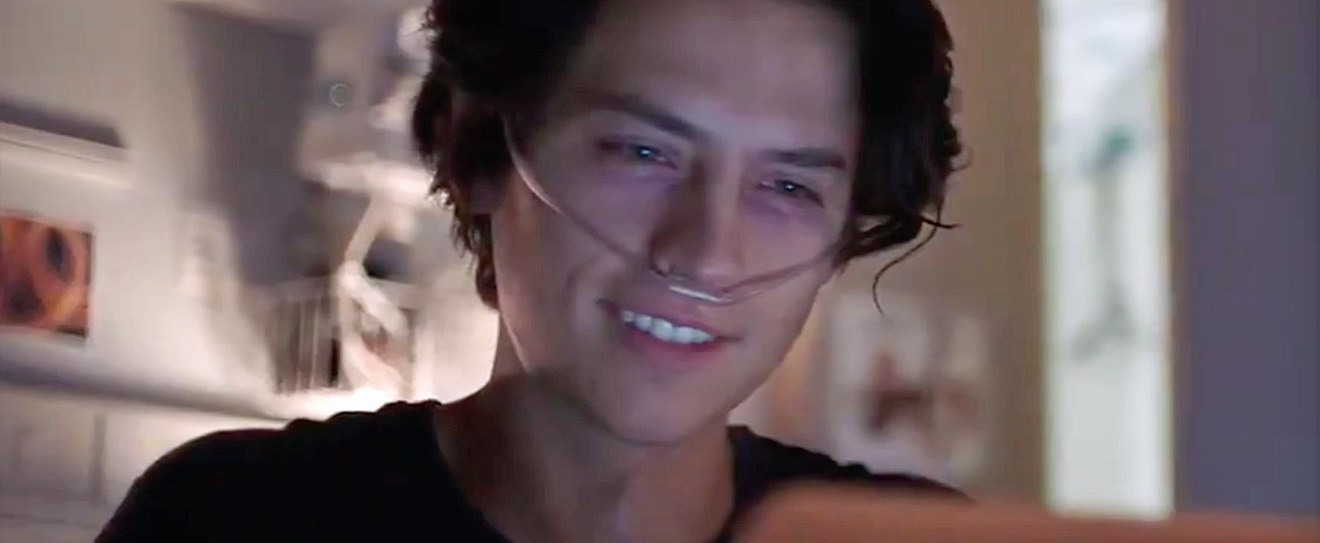 So, I've got a few problems with SickLit, a genre of Young Adult Fiction that revolves around characters suffering from a range of diseases. I've also got a few good things to say about it, so let's agree that I'm a bit conflicted.
I started reading 'Five Feet Apart' last week, which is written by Rachael Lippincott based on the screenplay by Mikki Daughtry and Tobias Iacconis. It's a story of two young people with advanced cystic fibrosis who fall in love. In a hospital.
Why are you conflicted about that? I hear you ask. Well, I think it reaches for something good but ends up just waving around a bit – kind of in a useless way. I mean, yes, a story about CF has huge potential to be moving and eye-opening, to empower those who suffer from it as well as those who have some experience of it personally or one or two people removed. John Green's 'Fault In Our Stars' managed to do that for Hazel and Augustus. It's also done well with Greg and Rachel in 'Me, Earl and the Dying Girl' by Jesse Andrews. Yes, there are great books out there which feature characters struggling with chronic diseases.
The problem is that I think there are also a LOT of other books out there which pay lip service to the disease rather than bringing some realism to it, and instead focus on what Kelsey Miller described as "tragedy porn" (Refinery29.com). Miller also described SickLit as
…a messed-up genre that romanticizes and trivializes some of life's most gruesome realities, exploiting our deepest traumas and fears. On the other hand, we love that shit. Not just macabre little tweens, but all of us. Melodramatic "crying and dying" tales are one of the most enduring forms of popular entertainment genres since ancient Greece.
Readers have probably always been drawn to stories of misery. We feel the pull of heart-strings, the lumps in our throat, the tears rolling out of our eyes at three in the morning. It's cathartic. Expunging those powerful feelings actually makes us feel good. Stories of heartache have been around for a long time (Ancient Greek times according to Miller) and some that you've probably got tucked up in the dark recesses of your mind might include 'Little Women' by Louisa May Alcott and 'Seven Little Australians' by Ethel Turner. Jodi Piccoult novels such as 'My Sister's Keeper' or Nicholas Sparks' 'Notebook' or 'A Walk to Remember'. I think I'd also drop some grunge lit titles in this spot too, like 'Go Ask Alice' or the 'Basketball Diaries' and 'Prozac Nation'. They all share stories of death, disease, desperation – but they present these experiences within the pages of a book, giving readers perspective but also with a safe distance.
Getting back to my initial conflict – what's wrong with that?
Nothing, if it's done well. However, SickLit has a lot of novels which are more about romance stories, using disease or disability as a special twist rather than a serious element. There is a strong history of writing to a trope, particularly in the 1980s and 1990s. Julie Passanante Elman described SickLit stories from this era as being:
...almost exclusively link an illness plotline, in which a white teen girl protagonist exhibits unexplained symptoms and receives a diagnosis and treatments for a chronic illness, with a romance plotline, in which her pursuit of a nondisabled and "healthy" male love interest parallels and positively affects her process of "getting well".

Journal of Literary and Cultural Disability Studies, Liverpool University Press Vol 6, Num 2, 2012 pp175-191
That has shifted somewhat in this century. Novels like 'Five Feet Apart' and 'Fault In Our Stars' no longer have the "healthy" male love interest. The protagonist of 'Everything, Everything', Maddy, is bi-racial (Japanese/African American in the novel or White/African American in the film). There are now a number of queer characters in this genre, although they tend to take supporting roles.
But there's a long way to go.
I think most of these books are still romance books dressed up with a 'disease of the week' wrapper. There is a reliance on love being the primary concern, of being attractive in a conventional sense – while ignoring the day to day inconveniences of such diseases, the sickness, the vomiting, the horrible side of a very real situation. The danger of romanticising disease and death in the guise of bringing awareness to marginalised parts of society.
I recommend 'The Fault In Our Stars' by John Green and 'Me, Earl and the Dying Girl' by Jesse Andrews because they don't do this. There is an acknowledgement that the heroes of the story are suffering from life-threatening, chronic diseases and that it's not a matter of "if" they will die from it, but "when". There's a sensitivity to those books that I just don't see in some others, such as 'Five Feet Apart' or 'Everything, Everything'.
And that's why I'm conflicted over SickLit.
Let me know your thoughts on this genre and maybe even fire off some recommendations.
A blog about reading, writing and the superhero life.